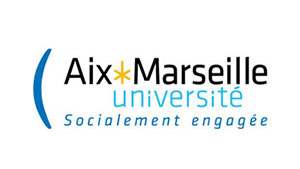 The Aix-Marseille University (AMU), represented by Eric Berton, president of AMU, and Viktor Jirsa, director of the Institut de Neurosciences des Systèmes (AMU), is honoured to host the Human Brain Project Summit 2023.
AMU has 132 research structures and is the largest French-speaking University in the world. It is the second-largest site in France for brain research, with a major structuring over the last decade.
NeuroMarseille, the AMU federative Institute gathers 10 AMU/CNRS/INSERM laboratories, covering from cognitive neurosciences to developmental neurobiology. The international dimension is a determining factor in AMU's strategy, which has forged privileged partnerships throughout the world.
AMU is representing neurosciences within the CIVIS alliance, a collaborative space between European universities dedicated to teaching, research and innovation.
AMU strengthens its contribution to the European research landscape by joining EBRAINS, the new digital research infrastructure, created by the Human Brain Project, and partly funded by the European Union.