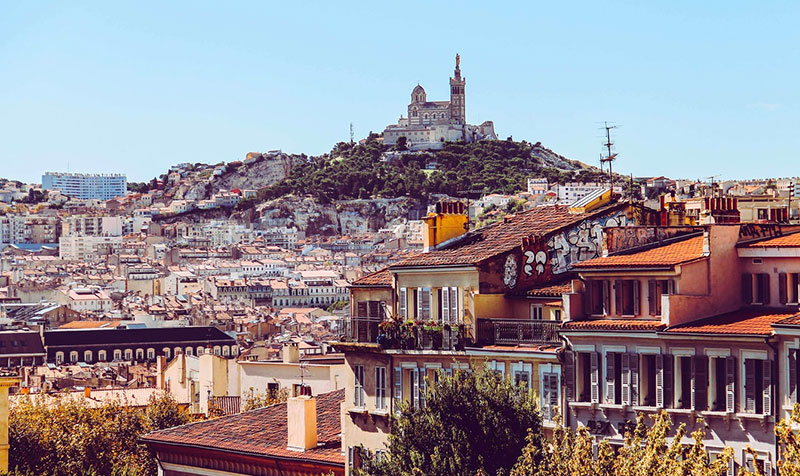 Marseille is a municipality in the south-east of France, the capital of the Bouches-du-Rhône department and the Provence-Alpes-Côte d'Azur region. Marseille is the second largest municipality in France.
One of the oldest cities in France and founded under the name of Μασσαλία (Massalía) around 600 B.C. by Greek sailors and merchants from Phocea, Marseilles has been an important port of trade and passage since antiquity.
City of art and culture, Marseille has more than one marvel to share with you. With its 26 centuries of existence, it combines tradition and modernity.
The town of Marseille has a maritime facade of 57 kilometers including 24 kilometers of creeks.
The creeks extend over twenty kilometers of coastline on the Mediterranean Sea between the village of Les Goudes, southwest of the city and Cassis. It is one of the most remarkable sites in France and a major area of natural resources and sports activities.
The main beaches are Prado, Catalans, Pointe-Rouge and Prophet Beach.
Marseilles also has nearly a hundred diving sites, the most famous being the Riou archipelago, the Frioul archipelago and the Planier island.
The famous Calanques National Park can be visited either by walking with numerous beautiful hiking trails or by guided boat tour departing from the Old Port.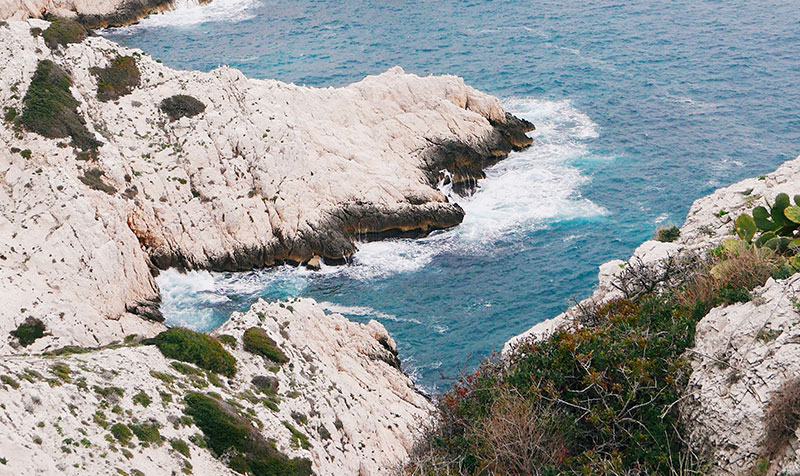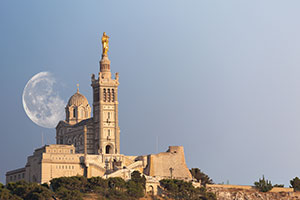 Notre Dame de la Garde basilica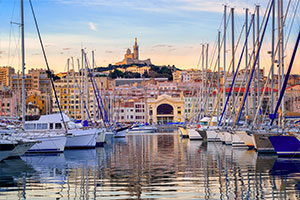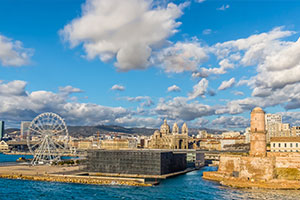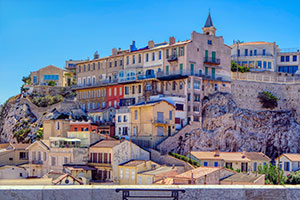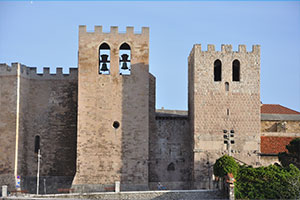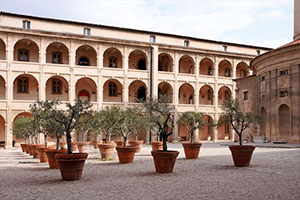 The Vieille Charité museum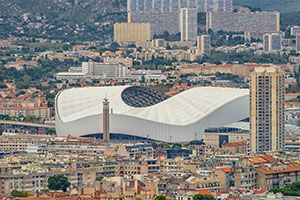 The Orange Velodrome stadium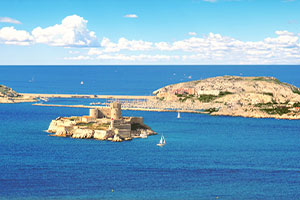 The If castle and the islands of Frioul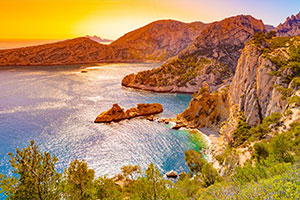 The Calanques National Park